ABOUT US
ABOUT US
Shared Value Initiative Hong Kong is a non-profit membership community of leading companies to act as a catalyst for Shared Value in Hong Kong and China.
Creating Shared Value – as defined by Prof. Michael Porter & Mark Kramer in their influential Harvard Business Review article – is a business strategy that creates competitive advantage by aligning profit and purpose.
As part of the global Shared Value network, we help our partners future-proof their business by fostering trust with society while unlocking the next pocket of growth. By leveraging our tri-sector network, organisations can create profitable business models to address unmet community needs.
OUR VISION
A thriving world where businesses co-create solutions for all life on earth
OUR PURPOSE
Our purpose is to build a more inclusive and sustainable future for all of Hong Kong by rallying partners in business and society towards shared value initiatives that amplify impact.
CURIOUS
We keep
learning , discovering , exploring , questioning , listening
BRAVE
We disrupt
business, system, inertia, culture, beliefs

with purpose
VULNERABLE
We are open to
failure, feedback, challenges, sharing, criticism
COLLABORATIVE
We co-create to amplify
impact, partnerships, influence, outcome, inspiration
EXPERIMENTAL
We constantly reinvent
methods, interactions, experiences, models, mindsets
ZEST
We like to spice up
meetings, conversations, panels, processes, work
Chief Executive Officer
Leading private and social enterprises for over 25 years in multilateral, culturally diverse environments, Virginia is passionate about bringing to life innovations that impact our society.
Virginia has a demonstrated track record of securing strategic partnerships between corporations, governments, and non-profits to deliver on social impact projects. She started her career in telecommunications, building satellites, and the distribution of free-to-air television across 60 countries in Asia.
Seeing the uptake firsthand, Virginia focused on education, believing that investing in people is the key driver for impactful change. Bringing together diversity and crossing cultural divides is a pathway to create Shared Value in our world, aligning purpose with profit.
After serving on the board of several educational institutions, Virginia is now a member of the Board of Directors of the Adecco Group Foundation in Switzerland a social innovation lab, incubating and accelerating new solutions in the world of work.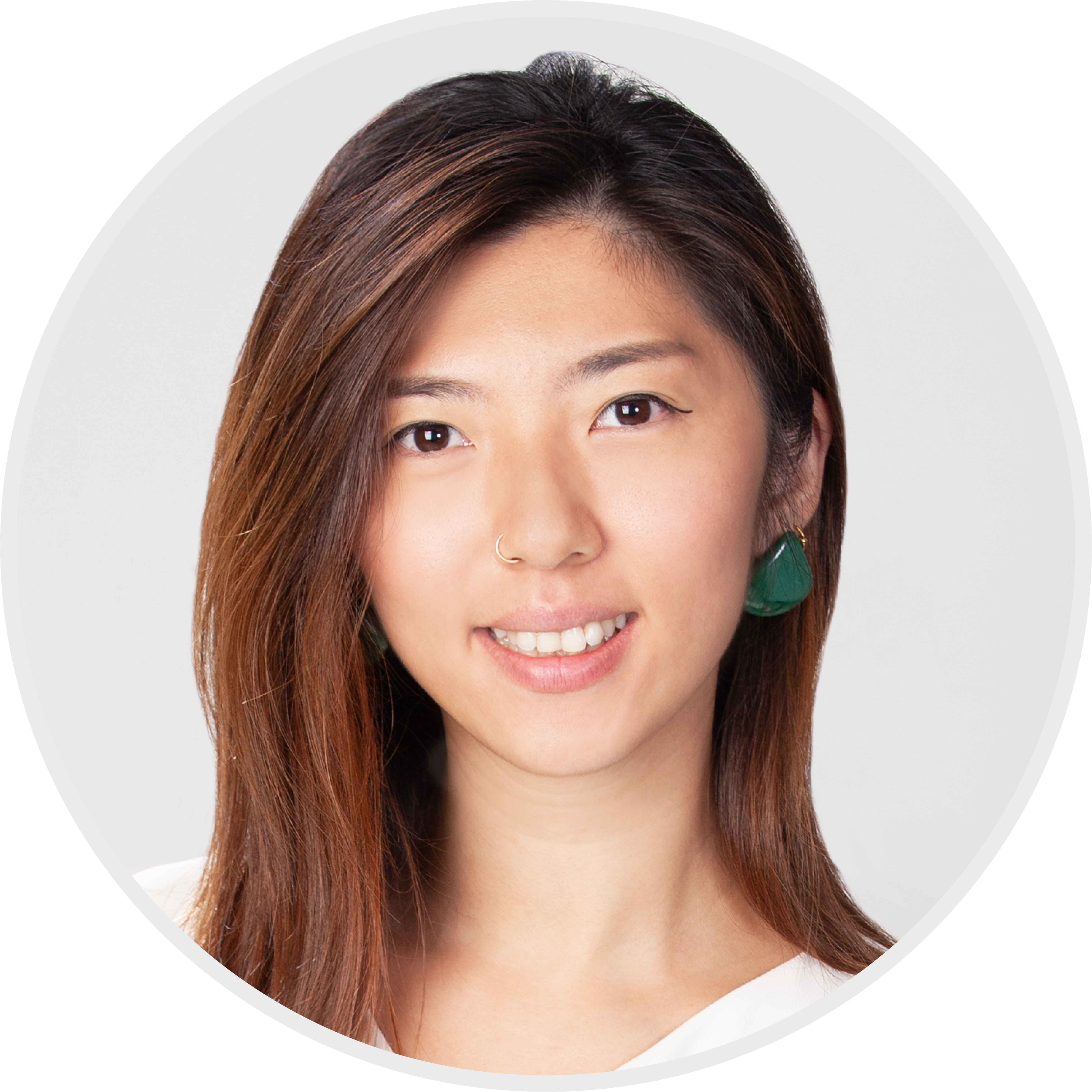 Programmes & Partnerships Manager
With over 10 years in partnership, community management, and brand strategy, Karen believes that the most impactful changes can be achieved with purposeful collaborations.
Before joining SVIHK, Karen was the Regional Brand and PR lead for National Geographic, where she oversaw the marketing, communications and brand strategy for Hong Kong Southeast Asia. She also managed the Explorer Community, aligning impactful brands with changemakers across Asia through common purpose and impact.
Passionate about social and environmental equity, Karen is determined to drive impact at scale through cross-sector partnerships.
Operations Manager
Bonnie brings to Shared Value Initiative Hong Kong her past experience in similar capacities of operation and office management, accounting, human resources, project coordination and account servicing from industries of medical, IT, marketing and hospitality.
Bonnie is responsible for the operation and office administration for the team, providing a full range of back-end support in programme planning and implementation, database management, calendar scheduling, event logistics, office administration, accounting, human resources and reporting functions.
Being an active amateur sailor she sees first-hand what the environment especially the ocean is facing, from pollution and destruction of habitats, to marine life threats and climate change.
Bonnie believes that having shared value embedded into business and cross-sector collaboration will bring positive impact working towards the Sustainable Development Goals.
Communications & Marketing Manager
As a Communications and Marketing professional, Virginie has devoted most of her career to purpose-driven organisations. She has the intimate conviction that collaboration between corporations, government and civil society is paramount to achieve the Sustainable Development Goals.
Originally a journalist, Virginie turned to communications to leverage her professional skills towards society needs. From e-health to sustainable development, she helped raise awareness and drive change on critical issues. Before joining SVIHK, she was for several years Head of Communications in an organisation bringing together academics, public bodies and private companies to pioneer sustainability in transport and energy infrastructure.
Passionate by impact and innovation, Virginie brings her strategic and operational communications capacities to Shared Value Initiative. Originally from France, she has lived in Germany, Eastern Europe, Canada and Hong Kong, where she started sailing and open-water swimming.
Development Director
Ralph has earned extensive experience during his some 40 years in Asia.  He has carried out charitable fundraising for global and local NGOs, in Hong Kong, China, Singapore, the Philipinnes and around Asia helping raise some US$300 million dollars.
Ralph has a deep and broad knowledge of philanthropy, Boards and management, due diligence and risk management in the Asian context.
Ralph has provided strategic advice, counsel, and extensive prospect research on major gift fundraising, prospect stewardship, and solicitation in Singapore, Hong Kong, Malaysia, Indonesia, Taiwan and China.  He has developed pan-Asia major gift fundraising strategic plans and capacity reviews.
Working over the decades to achieve Asian philanthropic impacts, Ralph aims to ensure CSV delivers a force multiplier to increase profits while impacting societies for good around Asia.
Purpose Development Director
Prior to joining SVIHK, Victoria spent 14 years working with companies on their China and Southeast Asia market entry and development strategies.  She believes that businesses have both the desire and the potential to address some of the world's most pressing social and environmental challenges.
Working out of London, Beijing, Shanghai and Hong Kong, Victoria has a successful track record of launching and growing businesses in Asia. She has experience across a range of sectors including media, consumer goods, retail, cosmetics and F&B.
Graduating in the UK, Victoria later studied in Beijing and has most recently completed a course in Social Entrepreneurship at Oxford University.
At SVIHK, Victoria works on strategy and partnerships with an overall focus on expanding the impact of SVIHK and its members.
Founding Chair, Shared Value Initiative Hong Kong and a Director of Shared Value Project Australia & New Zealand
Gordon Watson is the Chief Executive Officer of AXA Asia & Africa and a member of the Management Committee of AXA Group. Gordon has a MBA and is both a Fellow of the Chartered Insurance Institute and the Society of Marketing.
Prior to joining AXA, he was with AIG/AIA for over thirty years most recently as Regional Chief Executive responsible for AIA Group's operations in Hong Kong & Macau, Australia, the Philippines, Vietnam and New Zealand as well as the Group's Corporate Solutions, Healthcare, Partnership and AIA Vitality businesses.
Shared Value Initiative Hong Kong Board Director, Co-Founder & Advisor, FSG
Mark R. Kramer, a former lawyer and venture capitalist, is a senior lecturer at Harvard Business School. Mark co-authored the seminal article "Creating Shared Value" which won the 2011 McKinsey Award for best article in the Harvard Business Review.
In 2000 Mark and Prof. Michael Porter founded FSG, a global mission-driven consulting firm which supports the Shared Value Initiative and the Collective Impact Forum while working for organisations including The World Bank and the Bill & Melinda Gates Foundation. He is leading author and speaker on shared value, catalytic philanthropy and impact investment.
Chair, Shared Value Project Australia & New Zealand
Peter is Deputy Chairman of The Myer Family Investments Ltd and a Director of AIA Australia Limited. He holds a Doctorate of the University from Murdoch University, a Masters degree from Stanford University Graduate School of Business and a Commerce degree from the University of Melbourne.
In 2011 he was awarded a Member of the Order of Australia for service to education, to the financial services industry and to a range of arts, science and charitable organisations. From 2004-2007 Peter was Managing Director of Oceania Capital Partners and held the position of Chief Executive Officer of Publishing and Broadcasting Limited from 2001-2004. Until 2001 he worked in the investment banking industry including 15 years with Macquarie Bank.
Director, Shared Value Initiative Hong Kong
Judy Wong is the Group General Counsel and Chief Compliance Officer for Tricor Group, the leading business expansion specialist firm in Asia. She is a Hong Kong qualified solicitor and has been in this role since 2018.
Prior to joining Tricor Judy was with Ernst & Young, where she led the firm's corporate and commercial division for internal legal affairs in the Greater China markets of Hong Kong, China and Taiwan. Before transitioning to an in-house lawyer, Judy practiced corporate, banking and project finance law at leading law firms in Hong Kong.
OUR ADVISORS
OUR ADVISORS
Founder & CEO, Asia Value Advisors
Through Asia Value Partners, a purpose-driven philanthropic capital advisory firm based in Hong Kong, Philo seeks to inform and inspire individuals and organisations to create sustainable impacts.
Philo's work has included advising The Hong Kong Jockey Club Charities Trust on its inaugural Philanthropy for Better Cities Forum; convening a forum with the Rockefeller Foundation to grow impact investment in Asia; and hosting a Foundation Philanthropy Roundtable.
He has co-authored two publications Mind the Gap: Lessons and Findings from EngageHK and Adopting the London Principles: Policy Considerations to Grow Impact Investing in HK, has been citied in books such as Problem Solving: HBS Alumni Making a Difference in the World (2019) and The Power of Impact Investing, and is an advisory board member for the Stanford Social Innovation Review and Alliance magazine.
A former investment banker with Goldman Sachs and Citibank, Philo holds Masters from Harvard Business School and Harvard Kennedy School. His voluntary posts include being advisor to Social Ventures HK and the Sustainable Finance Initiative.
President, & Senior Partner, Greater China, FleishmanHillard
As Senior Partner and President, Greater China, for the award-winning global public relations company, Rachel's role includes people development, cultivating existing client relationships and securing new business through cross-market collaboration.
Rachel has advised senior clients across the government, financial, technology, luxury and manufacturing sectors. She has particular expertise in global brand building, and corporate and financial communications, and has advised on matters ranging from constitutional or litigation issues to major restructurings, operational crises and performance challenges.
Current Chairman of Public Relations of Hong Kong, Rachel has been awarded, by Public Affairs Asia, the Gold Standard Award for Professional Excellence (consultancy).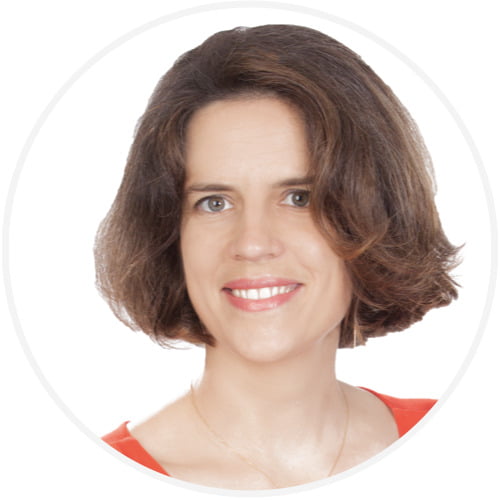 Former SVIHK Chief Executive Officer
With 20 years global experience in the luxury goods industry, Gaëlle is passionate about the positive impact the private sector can have on society and believes CSV can pave the way for new business models.
Gaëlle's extensive marketing and business development background includes roles in New York, Europe and Asia with eight years spent working in Hong Kong. Employed by brands such as Lanvin, Lancôme and Christofle, she later focused on sustainability when supporting innovative luxury brands enter the Greater China market. She also did some work on the Circular Economy in the luxury goods industry.
A graduate of EMLYON (Lyon Graduate School of Business), Gaëlle has also recently completed a course in Business Sustainability Management from Cambridge University.
At the helm of Shared Value Initiative Hong Kong until July 2021, Gaëlles was focusing on helping companies identify their own Shared Value business models. Now an advisor, she continues to help accelerate the CSV movement and cross-sector collaboration in the Greater Bay Area.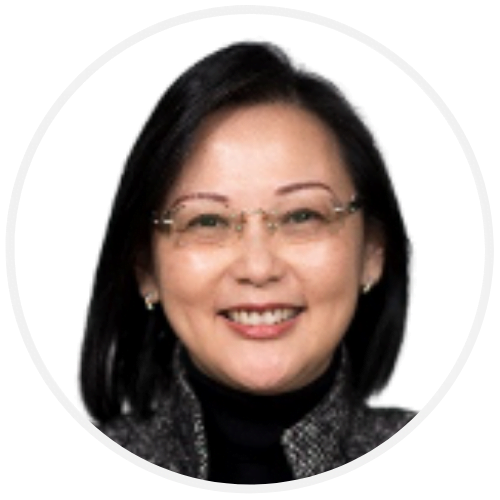 Director of Alumni Affairs and Development, The Education University of Hong Kong
Patricia has recently joined The Education University of Hong Kong (EdUHK) as the Director of the Alumni Affairs and Development Office. Her major responsibilities are to set strategic priorities, manage and deliver EdUHK's fundraising and alumni engagement programmes. She is also the Secretary-General of The EdUHK Foundation.
With over 30 years of senior management and consulting experience, Patricia was the Deputy Commissioner for Efficiency at the Efficiency Office in the Innovation and Technology Bureau of the HKSAR Government. Whilst in the government, she was responsible for leading initiatives regarding social innovation, design thinking and cross-government operations such as the 1823 contact centre and Youth Portal.
In particular, Patricia established and led the Secretariat in support of the $500 million Social Innovation and Entrepreneurship Development Fund (SIE Fund) Task Force under the Commission on Poverty. Together with the Task Force, Patricia reached out to many non-government organisations, family or corporate foundations and business executives who shared similar aspirations in tackling poverty related issues in Hong Kong. She advocated multi-disciplinary and cross sector collaborations in solving social issues and creating Shared Value in the business sector.
Prior to joining the Government, Patricia was the Managing Consultant and Head of Public Sector in PA Consulting Group and before that, a Director in PwC Consulting.
Chief Purpose Officer, human at work
As Hong Kong's first Chief Purpose Officer, Karen assists leaders and business teams in identifying and activating their corporate purpose to create high performing companies and individuals.
Before joining human at work, Karen was Executive Director with the Li & Fung Foundation, leading global campaigns to launch purpose and mobilise change within the Group's global workforce of more than 40,000 employees.
A movement maker, Karen connects people to big ideas that make a big impact. She has 25 years experience as an agile leader at large companies and start-ups, in industries including financial markets, supply chain, media, philanthropy and wellness. She has held leadership roles at Datastream (now Thomson Reuters), Morgan Stanley Capital and State Street Global Advisors.
Karen is a regular speaker on purpose and social impact, has started her own businesses in the wellness and digital media spaces, and has spent decades serving in communities, seeing social needs, and sparking awareness and action.