Exclusive CEO Breakfast
29 March 2023 @ 8:00 am

-

9:30 am
BY INVITATION ONLY
This exclusive CEO Breakfast is a great way to kickstart a full-day event of CREATIVE COLLISION. At this closed-door conversation, c-suites will be discussing the importance of measuring sustainability and social impact for companies, to achieve scalable change. 
Vanessa Cheung, Group Managing Director of Nan Fung Group, Harvard Business School's Mark Kramer, co-founder of shared value, joining virtually from Boston, and Michael Green, CEO of Social Progress Imperative, online from London, will share their insights and expertise. The conversation will be hosted by Virginia Wilson, CEO, Shared Value Initiative Hong Kong

The CREATIVE COLLISION CEO Breakfast offers a rare opportunity to gain different perspectives from top business and thought leaders on real-world applications of measurements within companies.
Time: 8 am – 9:30 am
Location: The Wave, Kwun Tong, Hong Kong
Vanessa Cheung
Group Managing Director - Nan Fung Group
As Group Managing Director of Nan Fung Group, Ms. Vanessa Cheung manages the Group's global real estate portfolio. She is also the founder of The Mills – an innovative landmark revitalization project comprising art, a start-up incubator, and experiential retail. Under her leadership, the Group's SEWIT framework—a 5-pillar strategy focusing on Social Cohesion, Environment, Wellness, Innovation, and Technology—underpins all its efforts in community empowerment through strategic partnerships with cross-sector partners; she also spearheads the Group's community initiative, "In Time Of", aiming to connect stakeholders through meaningful impact initiatives rooted in sustainability, social design, and the cultural and creative industry.
Michael Green
CEO, Social Progress Imperative
Michael Green is the chief executive officer of the Social Progress Imperative. SPI is a global nonprofit that uses data to influence policy and investment decisions, to create positive social and environmental outcomes. With more than 70 partners in 45 countries, the Social Progress Index has never been more important as we build back better in the wake of the pandemic.
An economist by training, Michael is co-author (with Matthew Bishop) of Philanthrocapitalism: How Giving Can Save the World and The Road from Ruin: A New Capitalism for a Big Society. Previously he served as a senior official in the U.K. Government's Department for International Development, where he managed British aid programmes to Russia and Ukraine and headed the communications department. He taught Economics at Warsaw University in Poland in the early 1990s. His TED Talks have been viewed more than four million times, and his 2014 Talk was chosen by the TED organisation as one of the 'most powerful ideas' that year and by The Telegraph as one of the 10 best ever. @shepleygreen
What are you most excited about CREATIVE COLLISION 2023?
"I'm looking forward to being inspired and engaging in rich dialogue at the event."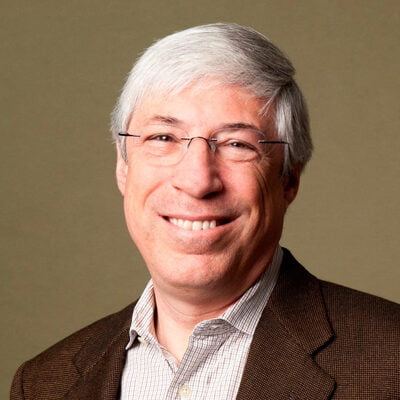 Mark Kramer
Shared Value Initiative Hong Kong Board Director, Co-Founder & Advisor, FSG
Read More
Mark Kramer
Shared Value Initiative Hong Kong Board Director, Co-Founder & Advisor, FSG
Mark R. Kramer, a former lawyer and venture capitalist, is a senior lecturer at Harvard Business School. Mark co-authored the seminal article "Creating Shared Value" which won the 2011 McKinsey Award for best article in the Harvard Business Review.
In 2000 Mark and Prof. Michael Porter founded FSG, a global mission-driven consulting firm which supports the Shared Value Initiative and the Collective Impact Forum while working for organisations including The World Bank and the Bill & Melinda Gates Foundation. He is leading author and speaker on shared value, catalytic philanthropy and impact investment.
Impact Measurement Partner
Details
Date:

29 March 2023

Time:

8:00 am - 9:30 am

Event Category:

Event Tags:
Organiser