A new way
of doing business
We believe that sustainable companies of tomorrow are those bringing scalable and profitable solutions to the most pressing challenges of today.
Creating Shared Value is the title of an award-winning 2011 article in the Harvard Business Review, by Prof. Michael Porter and Mark Kramer. They wrote of a broader definition of strategic business development, the overlap between planning for economic benefit and a company's ability to positively impact social and environmental conditions.
Creating Shared Value is unashamedly about making profit, but that economic benefit must have an equally measurable impact on a social or environmental issue. Shared value is a more sophisticated form of capitalism that brings social purpose into the boardroom, enabling businesses to lead social progress and reclaim the respect of society.
Three ways of creating
Shared value
Through reconceiving products and markets, redefining productivity in the value chain, and building supportive industry clusters, companies can simultaneously create economic and societal value.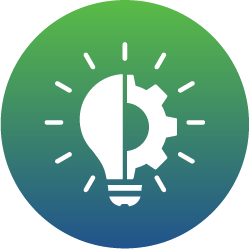 Reconceiving Products and Markets
Redesign products & services to address social needs
—
Open new markets by serving unmet needs in underserved communities
—
Create market-based solutions to social problems
—
Consider new ways to deliver and distribute products & services
Redefining Productivity in Value Chains
Productivity and efficiency innovations creating new ways of operating to address value chain concerns (e.g. poverty)
—
Create more value along value chains and increase inclusive business with community
—
Innovation around inclusive business, increasing employment, quality productivity, differentiation
Enabling Local Cluster Development
A strong local cluster with local suppliers and institutions improves company productivity
—
Companies innovating collaboratively to catalyze major improvements in the local economy, create growth opportunities
—
Strengthen the link between a company's success and community's success
"Shared value is not social responsibility, philanthropy or sustainability, but a new way for companies to achieve economic success"
Prof. Michael Porter and Mark Kramer
Making business decisions with society in mind
Reporting beyond best practices
Aligning CSR with your bottom line
Making profit while serving society
Growing talent with purpose
Since the 2011 seminal article, Creating Shared Value has spun off in a global movement present on all continents.
2011
The Big Idea
Michael Porter and Mark Kramer publish "Creating Shared Value" in Harvard Business Review, catalyzing a fundamental shift in the way business focuses on identifying and expanding the connections between societal and economic progress.
2012
Commitment to Action
The Shared Value Initiative officially launches in Boston as a Clinton Global Initiative Commitment to Action to act as a global knowledge and learning hub with seed funding from Mercy Corps, Nestlé, the Rockefeller Foundation, and Verizon.
2013
Innovating for Shared Value
In 2013 FSG, a mission-driven consulting firm founded in 2000 by Michael Porter and Mark Kramer, published "Innovating for Shared Value" in Harvard Business Review which outlined the five elements successful shared value companies use to move from idea to action.
2014
A Global Network
The Shared Value Project Australia launches as the SVI's first global partner, an important step in engaging companies in market-specific opportunities.
Ideas For Change
In this interview with the Wall Street Journal, Prof. Michael Porter addresses the perceived trade-off between a corporation's economic and social goals.
He explains how the capitalist model can be re-cast to create economic value by directly addressing societal challenges rather than separately investing in programs to address issues such as hunger, housing and environmental degradation. He introduces Creating Shared Value (CSV) as the natural evolution of CSR.