A new way
of doing business
We believe that sustainable companies of tomorrow are those bringing scalable and profitable solutions to the most pressing challenges of today.
Creating Shared Value is the title of an award-winning 2011 article in the Harvard Business Review, by Prof. Michael Porter and Mark Kramer. They wrote of a broader definition of strategic business development, the overlap between planning for economic benefit and a company's ability to positively impact social and environmental conditions.
Creating Shared Value is unashamedly about making profit, but that economic benefit must have an equally measurable impact on a social or environmental issue. Shared value is a more sophisticated form of capitalism that brings social purpose into the boardroom, enabling businesses to lead social progress and reclaim the respect of society.
Three ways of creating
Shared value
Through reconceiving products and markets, redefining productivity in the value chain, and building supportive industry clusters, companies can simultaneously create economic and societal value.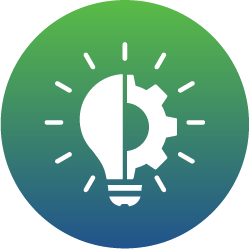 重新構想產品與市場
重新設計產品和服務亦滿足社會需求 
—
透過服務被忽略社群中未被滿足的需求
—
開拓新市場針對社會問題
—
創建市場為本的解決方案考慮發放和分發產品和服務的新方法
重新定義價值鏈中的生產力
生產力和效率革新,以創建新的營運方式並解決價值鏈的憂慮(如貧窮問題)
—
在價值鏈中創造更多價值,與社群一同促進包容性業務
—
圍繞包容性業務, 增加就業、有質素的生產力、特色化進行創新
推動本地集群發展
與本地供應商和機構組成的強大本地集群能提高公司的生產力
—
公司合力創新,催化本地經濟的重大改善,創造增長機會
—
加強公司成就和社群成就之間的關聯
"Shared value is not social responsibility, philanthropy or sustainability, but a new way for companies to achieve economic success"
Prof. Michael Porter and Mark Kramer
Making business decisions with society in mind
Reporting beyond best practices
Aligning CSR with your bottom line
Making profit while serving society
Growing talent with purpose
Since the 2011 seminal article, Creating Shared Value has spun off in a global movement present on all continents.
改變的思

維
在這個《華爾街日報》的訪問中,麥可 • 波特教授談及到企業經濟目標和社會目標之間所普遍認知的權衡取捨。他解釋資本主義模式能如何被重塑,透過解決社會上的挑戰而創造經濟價值,而不是個別地投資於解決饑餓、居住和環境惡化等問題的計畫。他提出創造共享價值(CSV)是企業社會責任(CSR)的自然演變。