共享价值计划香港 (SVIHK) 是一家非盈利组织,在中国大陆和香港推动目的导向的商业运 作。我们由行业领先的公司资助,通过在建立持久和盈利的商业模式的同时解决未被满足的 社会需求,来加速创造共享价值。我们推行专⻔的项目和丰富的生态系统来促成多样化的合 作机会,在创造社会价值的同时也产生经济收益。  
一个繁荣的世界,企业共同为地球上的所有生命创造解决方案
我们的意向是通过团结商界和社会的合作伙伴,为扩大影响的共享价值倡议,为全香港建立一个更具包容性和可持续发展的未来。 
Gordon Watson
Founding Chair, Shared Value Initiative Hong Kong and a Director of Shared Value Project Australia & New Zealand
Read More
Gordon Watson
Founding Chair, Shared Value Initiative Hong Kong and a Director of Shared Value Project Australia & New Zealand
Gordon Watson is the Chief Executive Officer of AXA Asia & Africa and a member of the Management Committee of AXA Group. Gordon has a MBA and is both a Fellow of the Chartered Insurance Institute and the Society of Marketing. 
Prior to joining AXA, he was with AIG/AIA for over thirty years most recently as Regional Chief Executive responsible for AIA Group's operations in Hong Kong & Macau, Australia, the Philippines, Vietnam and New Zealand as well as the Group's Corporate Solutions, Healthcare, Partnership and AIA Vitality businesses.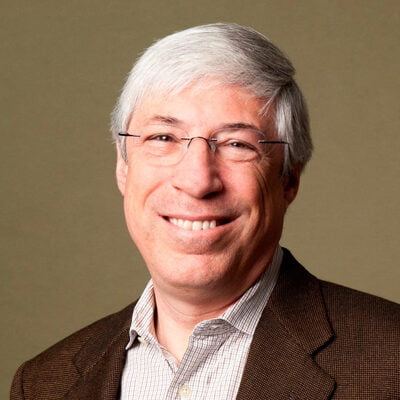 Mark Kramer
Shared Value Initiative Hong Kong Board Director, Co-Founder & Advisor, FSG
Read More
Mark Kramer
Shared Value Initiative Hong Kong Board Director, Co-Founder & Advisor, FSG
Mark R. Kramer, a former lawyer and venture capitalist, is a senior lecturer at Harvard Business School. Mark co-authored the seminal article "Creating Shared Value" which won the 2011 McKinsey Award for best article in the Harvard Business Review.
In 2000 Mark and Prof. Michael Porter founded FSG, a global mission-driven consulting firm which supports the Shared Value Initiative and the Collective Impact Forum while working for organisations including The World Bank and the Bill & Melinda Gates Foundation. He is leading author and speaker on shared value, catalytic philanthropy and impact investment.
Peter Yates AM
Chair, Shared Value Project Australia & New Zealand
Peter is Deputy Chairman of The Myer Family Investments Ltd and a Director of AIA Australia Limited. He holds a Doctorate of the University from Murdoch University, a Masters degree from Stanford University Graduate School of Business and a Commerce degree from the University of Melbourne.
In 2011 he was awarded a Member of the Order of Australia for service to education, to the financial services industry and to a range of arts, science and charitable organisations. From 2004-2007 Peter was Managing Director of Oceania Capital Partners and held the position of Chief Executive Officer of Publishing and Broadcasting Limited from 2001-2004. Until 2001 he worked in the investment banking industry including 15 years with Macquarie Bank.