MEMBERS EVENT – 
In place of the August Deputies' Catch-up, we have arranged a field trip as an extension to our Growing Circular Economy Initiative. We will bring our corporate members to the heart of two organisations working towards turning the accumulating waste of our city into valuable resources.
Why?
– Understand and immerse ourselves in the full extent of Hong Kong's waste problem and current solutions.
– Meet circularity champions, learn about their journey & network with SVIHK Members.
– Find inspiration for how to create value from waste in your value chains.
Where?
1. WEST NEW TERRITORIES (WENT) LANDFILL in Tuen Mun
We are delighted to be invited by SUEZ, our Industry Member, to the WENT landfill that they operate. We will visit the waste handling operations, the waste-water treatment, and the gas-to-energy plants. The 110-hectare landfill handles 6,400 tons of municipal, construction, and special waste every day.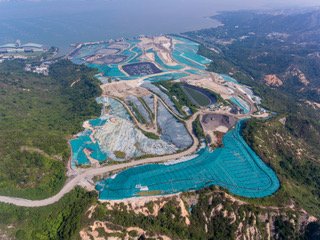 Aerial view of WENT Landfill
2. HK TIMBER BANK in Yuen Long
Ricci Wong founded HK Timberbank after Typhoon Mangkhut uprooted tens of thousands of trees in the city. Today, arborists and government departments call on the organisation whenever they spot any dying or fallen tree. HK Timberbank turns salvaged timber that would instead go to landfill into commercial building materials, furniture and outdoor art installations, reducing Hong Kong's reliance on imported wood. Ricci will lead the participants on a tour of the facility where he will also share his experience.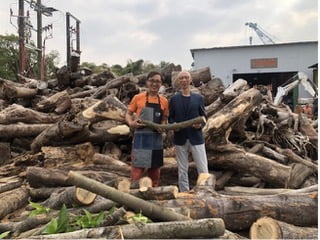 KS Wong, Secretary for the Environment at HK Timberbank
By invitation only