Written by

Martina Mok
In recent weeks, as the world has learned to cope with the pandemic and started to look ahead to long-term recovery, we all keep hearing about the need to "build back better", increase resilience and not go back to the way things were. Easy to say, but what exactly does that look like? How do we truly transition to rebuilding a "new economy" that is more inclusive and sustainable, using what we have learned in the past few months?
Perhaps we can start from the ways that businesses have been forced to adapt and innovate quickly during COVID-19, then imagine how these could be extended for greater social impact. While companies made the following five types of changes initially to maintain operations and better serve communities in the short term, each can be evolved further for wider social and environmental impact, with potential to create Shared Value.
1. Extend Digitisation for Social Inclusion
In just weeks, interactions that were traditionally offline had to be taken digital and remote – from conferences and consultations to fitness classes and talk shows. We managed to develop affordable digital alternatives in a short timespan for existing customers and to reach new ones. How could we leverage the economies of scale brought by new tech-based solutions to reach more people in underdeveloped areas with affordable healthcare, education, or financial services?
Local convenience stores in the Philippines became critical banking hubs during COVID-19 by providing digital payment services when banks and transport were inaccessible. With the development of digital platforms and remote services accelerated during this period, we can apply these to increase access for those excluded by lack of infrastructure.
2. Reallocate Resources for Community Needs
Perfume producers became mask makers, gin bottlers became sanitiser factories, event venues became makeshift hospitals. We have seen impressive pivots of production and repurposing of facilities in response to urgent needs in the pandemic. For some, that temporary change has turned into longer-term diversification given demand for these offerings will continue for a while yet.
If a company can convert facilities and workers so nimbly in a time of need, then even after the pandemic wanes, it could apply that experience to reconsider how their assets, expertise and talent can be deployed differently to serve local community needs. Having broken down legacy restrictions, could a property owner start to lease underutilised space to community groups? On the back of cross-industry exchanges of furloughed employees, could organisations develop more flexible staffing systems that protect worker livelihoods?
3. Improve Sanitation Beyond COVID-19
COVID-19 has changed public health standards permanently. Sanitation measures have changed in every environment, and our expectations have also risen. With buildings doing temperature checks and facilities increasing disinfecting routines, how much of this will become part of the new normal? In future, will health passports and drive-through testing become more commonly used?
Across industries, the pandemic has sharpened attention to the many sources of contamination risk, leading authorities to work more closely with businesses on containment and enforcement. This spotlight could improve public health in the long run if we make use of the heightened awareness and increased rigor to improve hygiene in disease-prone environments, even beyond COVID-19.
Examples include wet markets and raw food factories, but also hospitality settings and beauty services, where more strict inspection and improved sanitation will prevent other disease spread. Considering even children in refugee camps are learning to prevent the spread of coronavirus, those in the business of health and humanitarian aid have an opportunity to improve hygiene in slums, villages, refugee camps and conflict zones.
4. Reassess Transport to Cut Emissions
Between January and April, pandemic lockdowns led to the greatest drop in global carbon emissions since World War II, with one study finding a 17% reduction compared to 2019 levels. This stemmed mostly from reduced traffic from cars, trucks and buses, as well as decreases in the power and industrial sectors. While these changes came with drastically reduced economic activity, it is worth considering whether we need to return to the same level of transport and energy usage going forward.
As economic activity resumes, total global emissions are forecast to decline by only a few percent from last year, which means we have made little impact to climate change mitigation unless we continue to make significant changes. While certain levels of energy consumption are necessary, every organisation and every individual can reconsider "non-essential" travel. Now that we have adapted to more remote work with enhanced tools, are those short business trips truly needed? For companies that have had to adapt to disrupted trucking, can we now see ways to optimise mileage?
5. Strengthen Protection for Frontline Workers
Working from home is a luxury reserved for white collar workers in certain types of jobs. Frontline workers are the ones facing the highest risk of coronavirus – not just medical personnel, first responders and aviation staff, but also cleaning crews, factory workers, farm hands, delivery staff, transit workers and more.
Some insurers began to provide free healthcare coverage for frontline workers, while retailers and other businesses have also granted special benefits. While these initiatives are commendable, the underlying issue is that these types of workers are more vulnerable for several reasons – they are less likely to have employer-sponsored health insurance, more likely to be the main breadwinners, and less able to weather an income drop. When these are the people who keep essential services running, what can their employers do to enhance worker protections in the long run?
The Great Reset
These are just a few examples. Other directions: evolving loan payment moratoriums into flexible agreements for needy borrowers; applying rapid international medical response to better cross-border crisis coordination; turning economic subsidies into sustainable business incentives. Can you think of others? What interesting examples have you seen that are converting short-term response into longer-term strategies with impact?
Analysts predict that the poverty gap and inequalities will widen as a result of the pandemic. Meanwhile, the imminent threats of climate change continue to build like a giant, looming wave soon to crash onto unprotected shore. This means sustainable development is even more urgent than before in post-COVID rebuilding efforts.
During coronavirus, the private sector has had to step up or risk becoming irrelevant. So while the path to recovery will take years, we have already charted new territory out of necessity. And if necessity is the mother of invention, the opportunity here is to proactively extend these adaptations into strategies for inclusive, sustainable growth.
About Martina Mok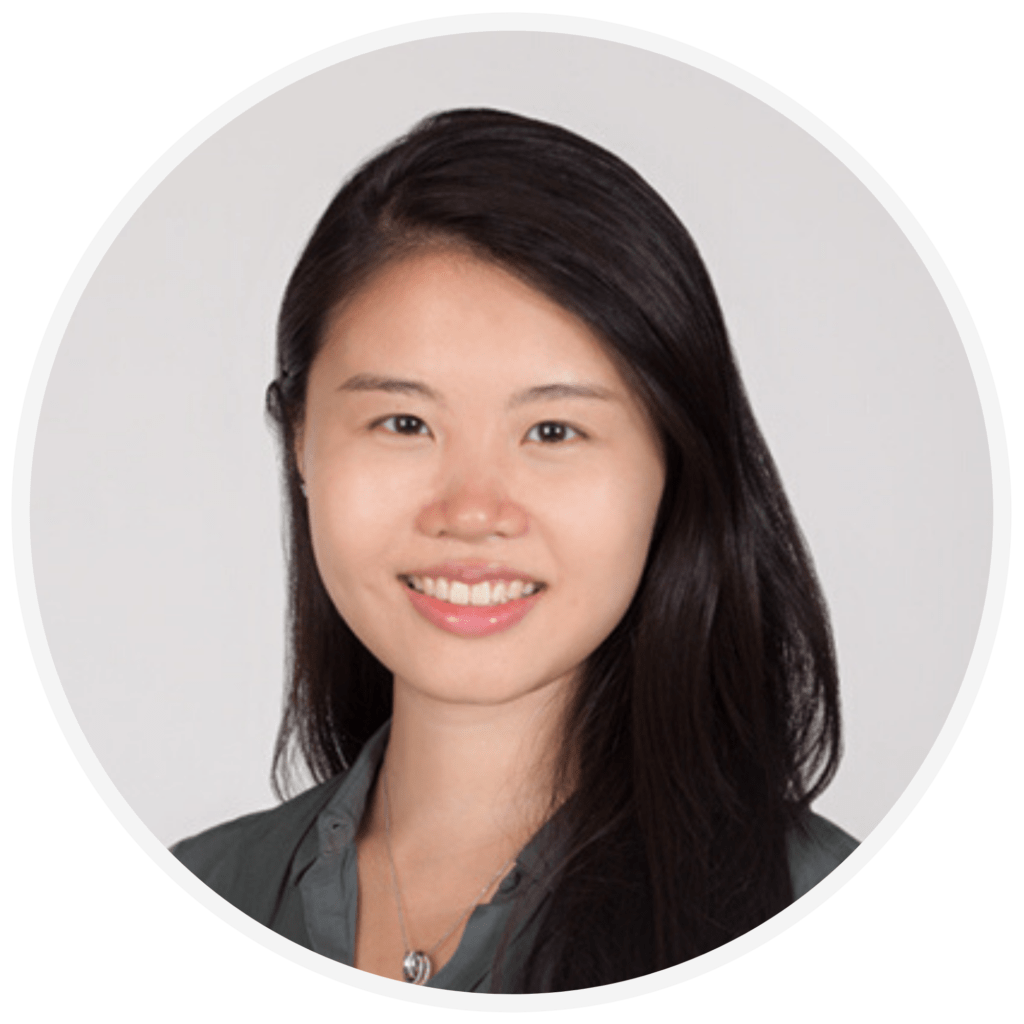 Martina Mok is the Head of Programmes and Partnerships at Shared Value Initiative Hong Kong.
She is passionate about achieving sustainable development through a business-led, cross-sector approach. She is a global citizen who has lived in Bangkok, Hong Kong, the U.S. and London, and can most likely be found at the next social innovation conference or sustainability talk in town.