On 5

 October, Paul Polman, the former CEO of Unilever, released his

 new book

 on how courageous companies can become "net positive." 

How timely that t

his coincided with the 

ReThink

 2021 conference, where

 we 

reconvened with

 

more than 

2,200 

of Hong Kong's 

business 

and

 

sustainability 

leaders 

t

o explore 

some

 

pressing themes

, including "

Redefining Value

," curated by Shared Value Initiative Hong Kong.

 
Many of you would agree that it's clear WHY we need to redefine "value." Our traditional economic systems – "old capitalism" – grew increasingly at odds with gaping societal needs and finite natural resources, resulting in devastating effects. The real question now is HOW to truly reassess, redesign and replenish value, for the long run, especially when our systems and behaviours are so stubborn. 
As curator of the "Redefining Value" track on 6 October, we set out to pursue a more holistic approach to "value" creation from three levels – individual, community and systems level:
Through our 

"Hot Seat" roleplay game

, players learned how to

 balance and plan for competing stakeholder interests. 

 

In "

Colliding 6 Forms of Capital

," we dissected underappreciated forms of capital and their intersections – especially human, natural, social and intellectual capital.

 

As an example of evolving tri-sector collaborations, we convened a uniquely mixed dialogue on 

social housing

efforts between corporate, government, welfare and grassroots leaders.

 

And we were proud to draw an excited crowd at our "Wheel of Fortune" on 

Redesigning Value Systems

, featuring Mark Kramer on "hybrid metrics" and our game show on trade-off decisions between four diverse players, from the financial, philanthropic, manufacturing and conglomerate worlds.

 
 As a round-up, see what our speakers shared as takeaways, with the view of applying what we learned to daily decision-making.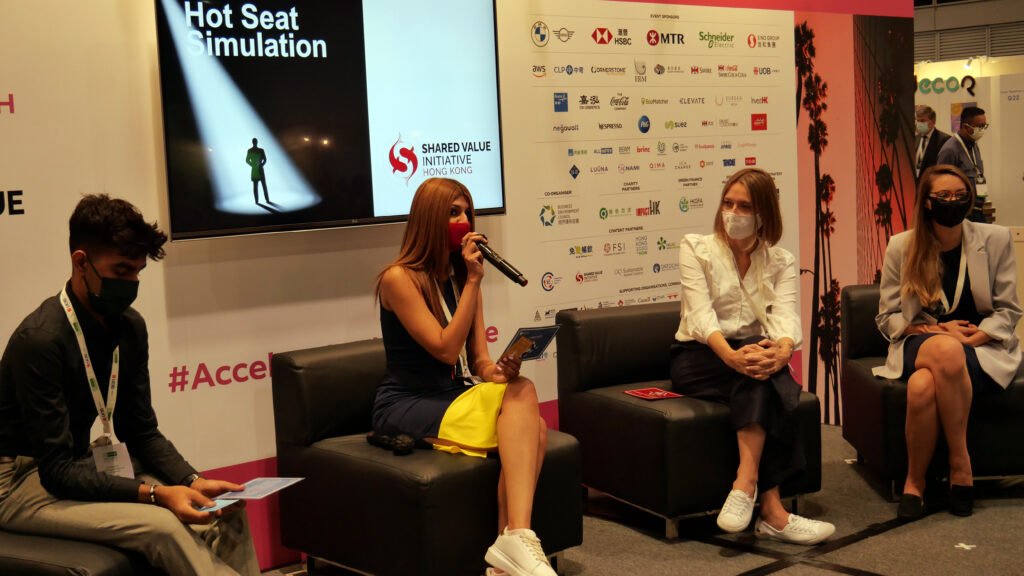 "Hot Seat" Stakeholder Simulation:
Rachel Catanach, President & Senior Partner, Greater China, FleishmanHillard
"The participants in the ReThink "Hot Seat" Stakeholder Simulation session were highly engaged and despite the short preparation time showed an impressive understanding of what elements were required to make a strong Shared Value case to stakeholders. The session reinforced to me how important it is to engage employees as a key stakeholder group. They can be your most powerful advocates but also your most disillusioned naysayers if their buy-in and engagement isn't sought at an appropriate time. Mapping out the needs of all stakeholders early on in the process is critical and will allow their expectations to be managed better."
On "Colliding 6 Forms of Capital":
Mathew Gollop, Managing Director, ConnectedGroup/Recruit4Good
"Be reminded that change takes time and is incremental with momentum building slowly. When talking about complex issues like 'sustainability', the task can seem insurmountable but, you can use the different forms of capital as keys to unlock the discussion and planning approach. Each one is a potential starting point. Particularly around the issue of social capital, I was reminded how impactful stories are and how they can ignite engagement and discussion".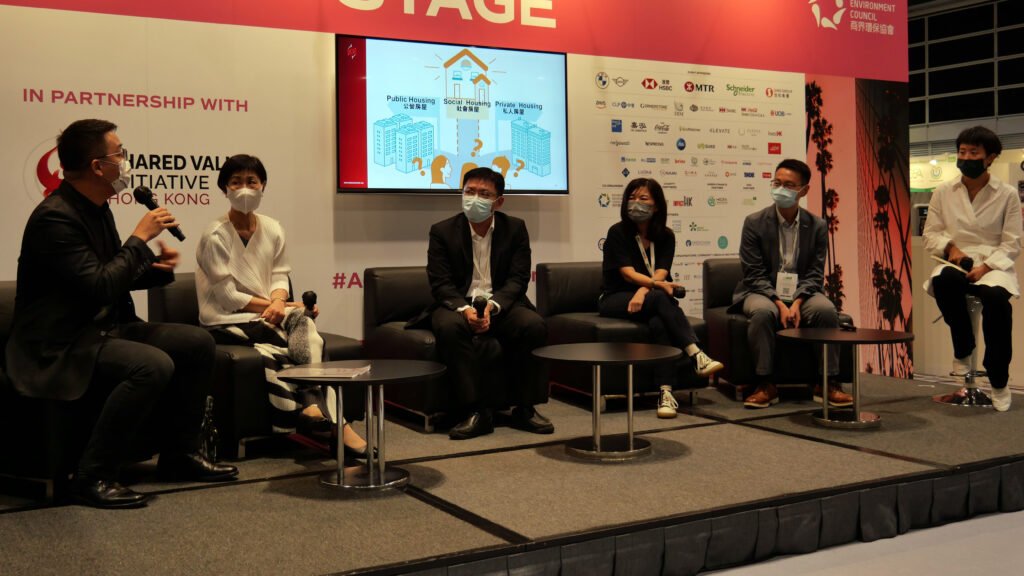 On

"

Reimagining Tri-sector Models for Decent Housing

"

:


Dorothy Lam, Co-founder & Chief Catalyst, Dream Impact
"As a panel with all parties from public, private and civil on social housing, the biggest takeaway for me as facilitator is that both the choice of land/location and selection of tenants is crucial to creating a successful transitional social housing project. The unique role of the government's special task force also expedited the collaboration process, allowing social housing to come forth as a viable third path between public and private housing."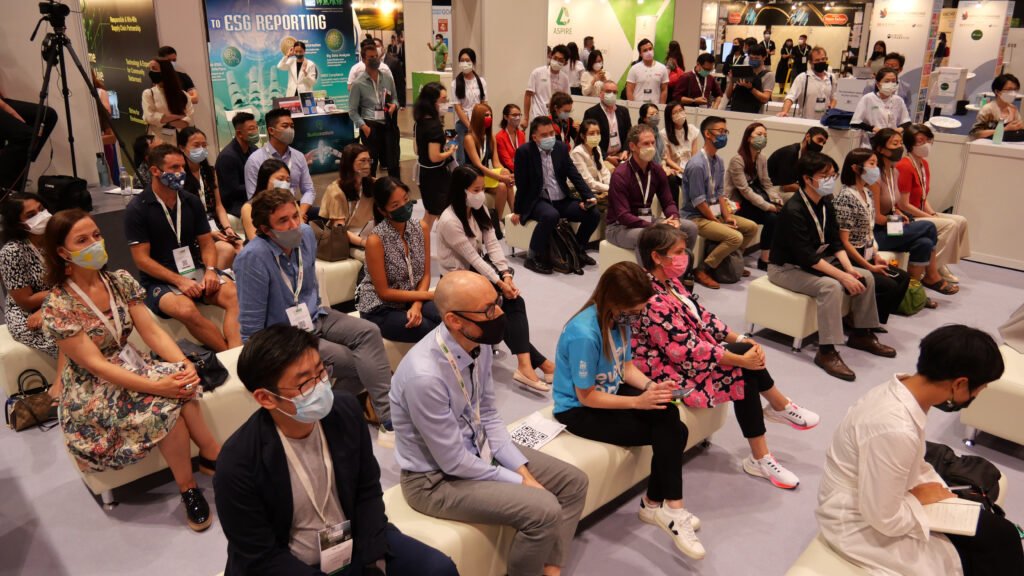 On

"

Redesigning Our Value Systems

"

:


Ruby Yong, Program Director, The D. H. Chen Foundation
"The session has allowed all speakers to reflect on how private and public sectors could learn from each other and even collaborate to enhance our impact measurement game. A lot of innovation has already happened in the field as well with data, story and process what impact-driven organizations should look for while rethinking about their value-system."

Your Journey Towards Net Positive
ReThink 2021 reminded us that it's not enough for companies to put out lofty generalisations about their impact, and not sufficient for each of us to work in specialised siloes.
To borrow the wiser words of Polman in his recent blog post:
"We believe that, with enough courage and partnership, an accelerated transformation of our private sector is now within reach, putting business in greater service of our societies and our environment. Systems transformation is never easy, but it is possible when the people who give life to those systems are willing to change, especially the leaders.
[…] The Net Positive journey starts with looking at ourselves, our personal purpose and willingness to do the hard, but right, thing. It's not easy, but for the sake of our shared future, our common humanity and our one planet, it will be worth it."
So if you're looking for fresh inspiration and new allies on your journey, be sure to join our interactive non-conference, 💥CREATIVE COLLISION, on 18 November.
It's time to rise Towards Net Positive.